COOPERATION
1st Group of China-Africa Joint Centers for Modern Agrotechnology Exchange, Demonstration and Training Launched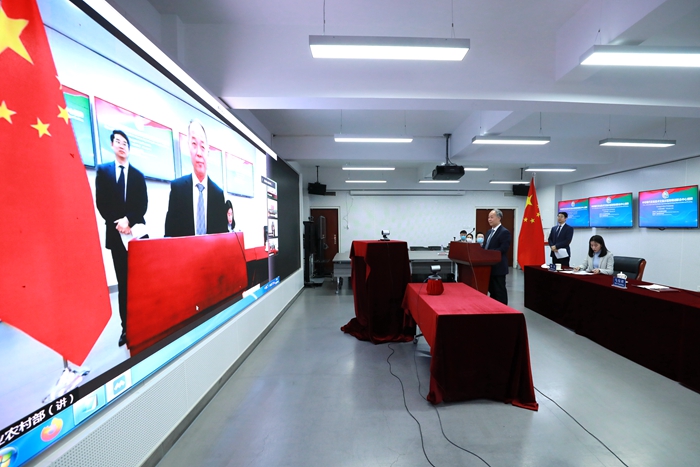 Vice Minister Ma Youxiang addressed the launch ceremony of the 1st group of 4 China-Africa Joint Centers for Modern Agrotechnology Exchange, Demonstration &Training held in Haikou, Hainan Province via video link on Dec. 15, 2021.
Vice Minister Ma Youxiang noted that the launch of the 4 China-Africa joint centers in China is a step to implement one of the 9 programs declared by President Xi Jinping at China-Africa Cooperation (FOCAC), signifying a new chapter in China-Africa cooperation in agriculture. Pooling various resources, the 4 Joint Centers will better leverage resources and strengths in institutions, technology, industry, human resource and facilities to meet various needs of African countries in agricultural development.
The first group of such centers includes the Chinese Academy of Tropical Agricultural Sciences, the Freshwater Fisheries Research Center of the Chinese Academy of Fishery Sciences, the Biogas Institute of the Chinese Academy of Agricultural Sciences, and the SCO Demonstration Base for Agricultural Technology Exchange and Training in the Yangling Demonstration Zone.
Also attending the event were Liu Pingzhi, Vice Governor of Hainan Province, Ambassador Rahamtalla Osman, Representative of the African Union to China, envoys of Zambia, Zimbabwe, South Sudan and other African countries, and officials from the Ministry of Foreign Affairs of China and other relevant departments.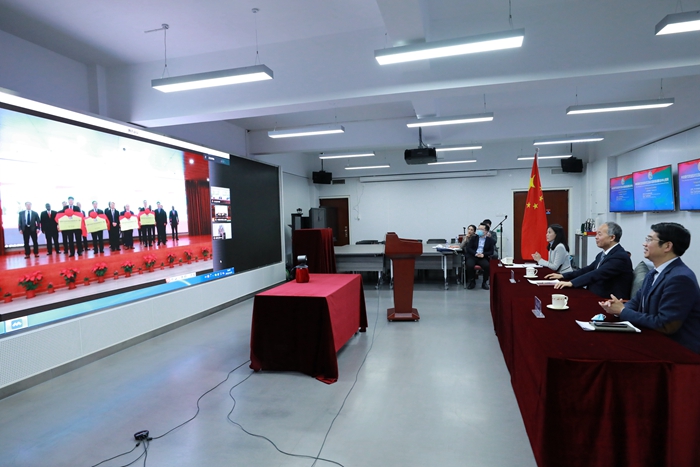 He called for contribution of wisdom and strength to the development of the centers, the implement of more projects that will bring quick effect and benefit the farmers' wellbeing, and enabling these centers serve as incubators, propellers and for models for China-Africa dialogue on agricultural policy, cooperation in agricultural research, personnel exchanges, and economic and trade cooperation in agriculture.