Inauguration Ceremony and Workshop for FAO Reference Centers in China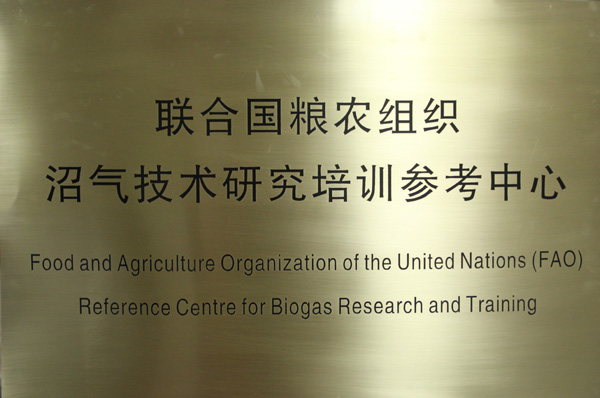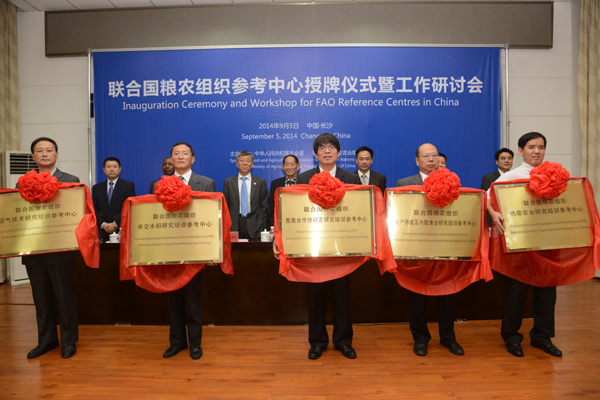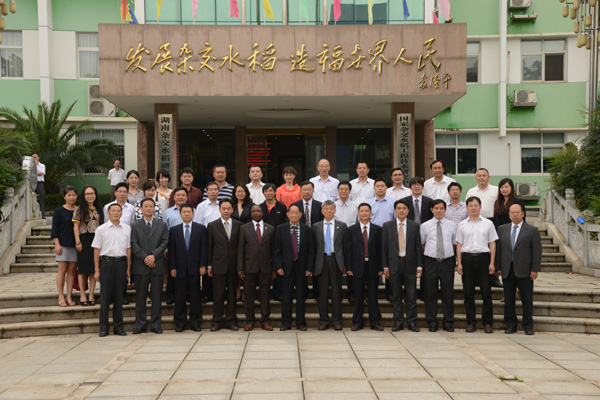 September 5, 2014, "Inauguration Ceremony and Workshop for FAO Reference Centers in China " was co-sponsored held by the Chinese Ministry of Agriculture and the UN Food and Agriculture Organization (FAO) in Changsha, Hunan. Wang Ren, FAO Assistant Director-General, Qu Sixi, inspector of Department of International Cooperation, MAC, the representative of the FAO to China, Yuan Nongping from China's Academy of Engineering and other relevant units' leaders and project managers attended the ceremony. Li Qian, the director of BIOMA also attended this ceremony.
Mr. Wang Ren, on behalf of FAO, announced the 5 units, namely, the Biogas Institute of Ministry of Agriculture(BIOMA), Chinese Academy of Tropical Agriculture Sciences, Hunan Hybrid Rice Research Center, Foreign Economic Cooperation Centerof Ministry of Agriculture, Freshwater FisheriesResearch Center of Chinese Academy of Fishery Sciences become FAO reference centers, in which our institute has been certified as "FAO Reference Center for Biogas Research and Training".
Since 1981, BIOMA has gained certain strength and full experiences in biogas scientific and technological research, technology promotion, achievements, quality inspection, standards development, information technology and international training. As one of the FAO reference centers, BIOMA will actively participate in relevant areas of activities to assist FAO with extensive industry resources integration, and provide professional technical and scientific advice to support more research and training activities in biogas field.
After the Inauguration Ceremony, all the leaders and guests jointly launched the "China - FAO South-South cooperation for knowledge sharing network" and the meeting also discussed the "Operation and Management approach (draft) of FAO reference centers".
Editor: Wang Zixuan