BIOMA Holds Seminar for Ministerial-level Officials in Developing Countries for the First Time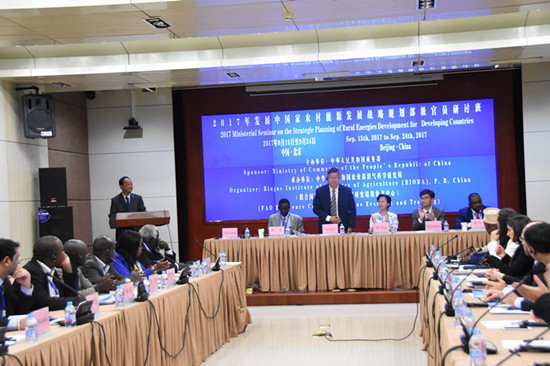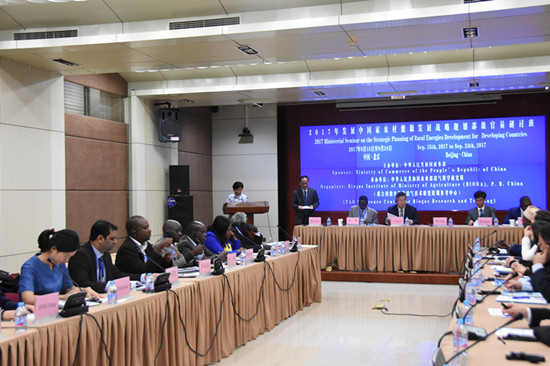 On Sept. 15, the "2017 Ministerial Seminar on the Strategic Planning of Rural Energies Development for Developing Countries" opened in Beijing. It was sponsored by Ministry of Commerce (MOFCOM), the People's Republic of China, and organized by Biogas Institute of Ministry of Agriculture (BIOMA), the People's Republic of China. The directors of Academy for International Business Officials (AIBO), MOFCOM and Chinese Academy of Agricultural Sciences (CAAS) as well as BIOMA were present at the opening ceremony.
This seminar is the 82nd training session held by BIOMA after its establishment. 21 participants from 8 countries including Argentina, Comoros, Laos, Malawi, Mauritius, South Sudan, Uganda, Zimbabwe attended this seminar. It lasts for 10 days from Sept. 15 to Sept. 24, 2017. After the seminar in Beijing, the participants will fly to Chengdu for their studies and communication.
Editor:REN Hong
Source:BIOMA